Wai Wai Sadheko
Wai Wai Sadheko is a popular Nepali recipe and a staple amongst the young college students. It is an authentic Nepali dish. During informal gatherings this can be one of the best varieties. Simple and yummy Nepali food also Best and easy way to make.
Try out Spicy Wai Wai Chatpate Sadeko anywhere anytime.
✔ Recommended Noodles to make Wai Wai Sadeko - Wai Wai Chiken Pizza, Wai Wai Veg, Wai Wai Chiken.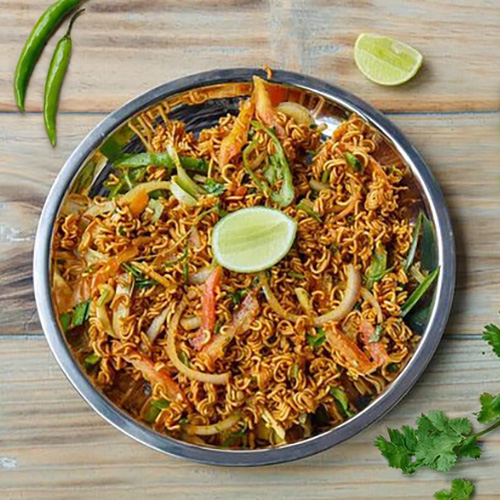 Instructions
In a bowl mix together onions, tomato, cucumber, green chillies, coriander and salt.

Gently break the wai wai noodles and add to the vegetables along with the taste maker, oil and red chili powder (that you took out of Wai Wai Noodle pack).  

You can add some finely chopped potatoes, carrots, cucumber, coriander & peanuts to the sadheko too.

If you want to make it spicier add some red chilli or extra green chillies.
Mittho, waiwai, sadheko